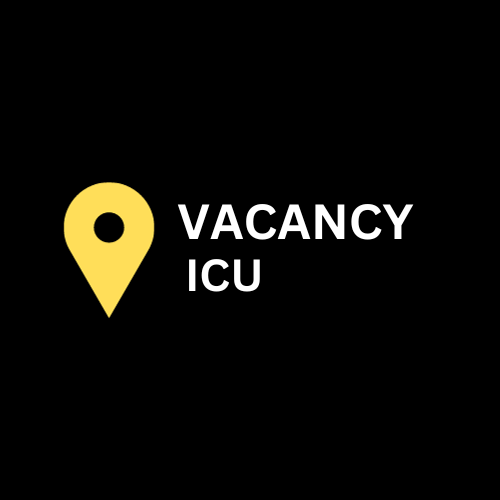 International Organization for Migration
SPECIAL VACANCY NOTICE
Open to Internal and External Candidates
Position Title: Senior Project Administrative Assistant
Vacancy Number: SVN/IOMSO/037/2023
Duty Station: Nairobi, Kenya
Classification: General Service Category, Grade G6
Type of Appointment: Special Short Term, six months with possibility of Extension
Estimated Start Date: As soon as possible
Closing Date: 29 November 2023
Established in 1951, IOM is a Related Organization of the United Nations, and as the leading UN agency in the field of migration, works closely with governmental, intergovernmental and non-governmental partners. IOM is dedicated to promoting humane and orderly migration for the benefit of all. It does so by providing services and advice to governments and migrants.
Context:
Under the overall supervision of the Transition & Recovery Pillar Coordinator and direct supervision of Community Stabilization Coordinator in Nairobi, the incumbent will provide support to financial and administrative management of the Community Stabilization and Nabadgelinta programmes. Key objectives of the role include supporting administrative, financial, and logistical procedures to support the programmes in the timely implementation of project activities. In particular, he/she will:
Core Functions / Responsibilities:
Provide specialized administrative and financial support to the Community Stabilization and Nabadgelinta programs of the Transition and Recovery Pillar.
Process requests for payments ensuring all supporting documentation and signatures according to established approval standards are obtained before payment is made.
Regularly monitor and review budget lines to ensure that all active projects are utilizing the correct budget lines and maintain a finance tracker of projects to monitor burn rates, ensuring accuracy of staff, office, and operations expenditures, and provide the Project Mangers with monthly project budget reports.
Follow up on timely disbursements of funding to implementing partners as per contract/agreements and control utilization against budget, maintaining electronic and hard copy filing systems, and support re-organizing the filing system as needed.
Monitor the use of existing resources such as assets/inventory items, office/guesthouse facilities, motor vehicle fleet, etc., estimate new requirements aiming at efficiency, cost-effectiveness and timeliness of operations and services.
Provide administrative and logistical planning support to staff and partners regarding duty travel, travel authorizations, security clearance, accommodation, and expense claims.
Travel to field sites to carry out internal auditing exercises and to support the administrative, financial, and procurement dimensions of the project implementation process.
Assist in the development of annual administrative plans, contribute to longer term strategies and improvements to administrative policies, systems, and procedures in compliance with IOM policies, standards, regulations, and processes; Review Administrative Standard Operating Procedures (SOP) for consistency with the changing environment and adjust/recommend revisions as necessary.
Design and update templates for financial tracking tools related to operational expenses, staff expenses (salary and DSA), consultant expenses (including travel), and office costs associated with all active projects and programs.
Contribute to the budgetary design for project proposals and fund-raising initiatives to support the Programs for the IOM Somalia Mission.
Perform any other relevant tasks assigned by the program coordinators.
Required Qualifications and Experience
Education
Bachelor's degree in business administration, Finance, Economy Management, Social Science, or a related field from an accredited academic institution with four years of relevant professional experience; or
High School Degree in the above fields with minimum six years of relevant professional experience.
Experience
Experience with IOM administrative and financial management, budget monitoring, cash management and internal control procedures.
At least 4 years of professional experience in administrative, financial and logistics assistance of a public or private institution.
Professional experience in financial administration and control procedures.
Experience working in respective programme/project preferably at field level, in emergency and conflict environments.
Experience working with international organizations, experience in IOM an advantage.
Skills
Excellent operational, organizational and communication skills and the ability to work harmoniously with other colleagues from diverse backgrounds.
In depth knowledge of the broad range of migration related subject areas dealt with by the Organization.
Knowledge of UN and bilateral donor programming.
Knowledge of financial rules and regulations.
Knowledge of International Public Sector Accounting Standards (IPSAS)
Excellent monitoring skill; Managerial Skill; Organizational Skill; Accuracy.
Ability to work with limited supervision.
Ability to multi-task and delivers on set objectives and timelines in hardship situations.
Strong computer skills, specifically hands-on experience in usage of MS Office.
Languages
For all applicants, fluency in English is required (oral and written).
Working knowledge of regional languages is an advantage.
Required Competencies
Values – All IOM staff members must abide by and demonstrate these five values:
Inclusion and respect for diversity respects and promotes individual and cultural differences; encourages diversity and inclusion wherever possible.
Integrity and transparency: maintain high ethical standards and acts in a manner consistent with organizational principles/rules and standards of conduct.
Professionalism: demonstrates ability to work in a composed, competent, and committed manner and exercises careful judgment in meeting day-to-day challenges.
Courage: Demonstrates willingness to take a stand on issues of importance.
Empathy: Shows compassion for others, makes people feel safe, respected, and fairly treated.
Core Competencies – behavioral indicators level 2
Teamwork: develops and promotes effective collaboration within and across units to achieve shared goals and optimize results.
Delivering results produces and delivers quality results in a service-oriented and timely manner; is action oriented and committed to achieving agreed outcomes.
Managing and sharing knowledge continuously seeks to learn, share knowledge, and innovate.
Accountability: takes ownership for achieving the Organization's priorities and assumes responsibility for own action and delegated work.
Communication: encourages and contributes to clear and open communication; explains complex matters in an informative, inspiring, and motivational way.
Other
Any offer made to the candidate in relation to this special vacancy notice is subject to funding confirmation.
Appointment will be subject to certification that the candidate is medically fit for appointment and verification of residency, visa, and authorizations by the concerned Government, where applicable.
Only candidates residing in either the country of the duty station or from a location in a neighboring country that is within commuting distance of the duty station will be considered.
In all cases, a prerequisite for taking up the position is legal residency in the country of the duty station, or in the neighboring country located within commuting distance, and a work permit, as applicable.
How to apply
How to apply:
If you are interested, please submit your CV and Cover Letter via email with the subject of the position title and VN number to [email protected] before the closing date.
No Fees: IOM does not charge a fee at any stage of its recruitment process (application, interview, processing, training, or other fee).
Posting period:
From 16.11.2023 to 29.11.2023
Only shortlisted applicants will be contacted.
---
Closing date: 29 Nov 2023