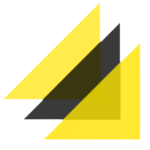 International Committee of the Red Cross
Vacancy Notice
The ICRC Regional Delegation in Bangkok seeks to fill the following position:
Sourcing Manager, based in Bangkok
We are looking for a spirited team player with a can-do attitude to join our dynamic team.
The Sourcing Manager is in charge of implementing the sourcing strategy for goods and services in accordance with the ICRC's ethical and sustainability guidelines. S/he provides leadership and direction on sourcing matters to the Bangkok Logistics Support Centre (BLC). S/he also manages and develops the co-sourcing with Quality Social Environmental assessment managers.
ACCOUNTABILITIES AND RESPONSIBILITIES
Regional sourcing South East Asia
Implement the Sourcing related strategies of the Logistics Centre's Procurement, Sourcing and QSE Strategy
Identifies Sourcing opportunities
Launches and manages regional Sourcing campaigns
Participates in developing innovative and sustainable products
Interacts with all interlocutors with the BLCs sourcing process from Lead buyers at HQ to suppliers in the different countries covered by the BLC.
Regional Supplier Management and Networking
Establishes and leads an effective network of suppliers
Participates in suppliers social, environmental and quality assessments
Develops and maintains the supplier- relationship management and documentation (SRM)
Develops and maintains a network of contacts among trade-support institutions
Develops and maintains a network of corporate sourcing officers and equivalent positions within other humanitarian organisations
Support and Compliance Tasks
Provides sourcing related support to the BLC, delegations covered by the region and to relevant HQ staff
Participates in the collection and analysis of regional sourcing data such as markets trends or potential.
Participates in the BLC's risk management and performs controls to mitigate the identified risks
Implements Sourcing related Support and Accountability tasks according to the BLC's Service Level Agreement.
ADDITIONAL DUTIES
Follows up on all work-related messages and correspondence with the relevant contacts and departments
Is aware of the delegation's objectives and has a good knowledge of the Movement and other contacts relevant to the position
Collects and shares information so as to improve the ICRC's understanding of the environment and humanitarian trends and responses
Represents the ICRC in an appropriate way during activities, in meetings and in the field, and avoids any activity that may reflect negatively on the ICRC's image
Takes responsibility for their own professional learning and development
Handles individual administrative tasks as per the ICRC's practice.
YOUR PROFILE:
Masters degree in international procurement, purchasing management or equivalent.
Good command of English; Chinese language skills an asset.
Computer proficiency, including knowledge of enterprise resource planning systems.
10-12 years' professional experience, including five years' procurement experience in category management, SRM and contract management.
Proficient with strategic sourcing processes.
Experience working on large, cross-cutting projects.
Experience working in an international environment.
WE OFFER:
Dynamic and challenging work in the humanitarian sector and international environment
Competitive salary with benefits, good working conditions and in-house training/development
Initial 1-year employment (resident contract) with possibility of renewal into open-ended contract (subject to performance review)
Preferred starting date: 1 March 2023
Submission deadline for applications: 07 January 2022
The ICRC values diversity and is committed to creating an inclusive working environment. We welcome applications
from all qualified candidates, regardless of background, race, religion, gender, age, disability, or status.
How to apply
Qualified applicants are requested to submit their comprehensive CV and letter of motivation in English, as well as
salary expectations, following this format for the subject line: POSITION – First Name Surname by email only to: [email protected]
Kindly note that only short-listed candidates will be invited for the interview
and the ICRC will not keep the files of applicants who were not shortlisted
---
Closing date: 7 Jan 2023