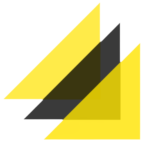 Internews Network
ABOUT THE OPPORTUNITY
Internews is a non-profit, non-partisan organization with 40 years of experience in media development across the world. Internews supports independent journalism in 100+ countries, helping local media outlets reach millions of people with quality information. We train individuals to report on topics such as health and the environment and help media organizations become financially sustainable. We do all of this in partnership with local communities — the people best placed to know what works. You can learn more about our work here: https://internews.org/areas-of-expertise/global-tech/what-we-do/
ABOUT THE OPPORTUNITY
Internews seeks a part-time Open-Source Digital Safety Tool Specialist. The Specialist will provide technical support and guidance to Internews' project that aims to help make critical, open-source digital safety tools more stable, secure, and user-friendly, by building the sustainability of critical tool teams who are at particular risk due to lack of strategic planning, capacity, and reliable resources. The project also aims to increase the use of Clean Insights (https://cleaninsights.org)data collection methodology, to help tool teams better understand their user base by collecting usage analytics securely and responsibly, ensuring privacy.
The Specialist will join Internews' existing project team to onboard and offer guidance to the group of embedded part-time, short-term consultants hired to support the projects' tool team partners across a wide range of technical areas (such as development, product design, community management, etc.). As part of this work, the Specialist will lead the process of identifying capable candidates for highly technical needs (i.e., assessing candidates' skills in different programming languages.) Further, the Specialist will oversee the technical implementation of partner activities, such as the scaled deployment of Clean Insights.
The ideal candidate for this position should have extensive experience working within the open-source tool community, with a specific focus on Internet Freedom or digital safety tools.
LOGISTICS
This job is designed to be remote-first and will work with colleagues and partners around the globe. You should apply with the understanding that work hours will need to be coordinated to align in part with those colleagues in the UTC and UTC -5 time zones. This position may include a small amount of travel when it is safe to do so.
Applications will be reviewed on a rolling basis, so candidates are encouraged to apply soon.
This is a limited-term position, with an anticipated end date in March 2024.
OUR COMMITMENT TO FOSTERING A CULTURE OF BELONGING
We are an organization of dynamic, mission-driven individuals who are passionate about our core values and about supporting positive change in the world. We pride ourselves on our commitment to innovation and flexibility. We believe that diverse teams are strong teams and work to support an ethic of belonging, dignity, and justice for all people. Our current team includes a mix of genders, parents and non-parents, and people of multiple races, nationalities, ages, sexual orientations, and socioeconomic backgrounds. We are an EEO employer and encourage candidates of all races, genders, ages, orientations, ethnicities, and national origins to apply, and welcome those with alternative backgrounds and experiences.
DAY-TO-DAY TASKS will include:
Supporting the Sustainability of Open-Source Tool Teams
Maintain awareness and debrief project staff on trends affecting the open-source digital safety tool community, specifically trends related to tools' long-term sustainability.
Assist with the identification and selection of open-source digital safety tool teams and other relevant project partners.
Work with tool teams to understand their needs and then craft strategies and tactics, which are outlined in clear scopes of work or action plans.
Facilitate regular meetings with and review outputs/reports from tool teams and external consultants to track progress and verify activities are being implemented in a timely manner, to a high standard of quality.
Act as an intermediary between open-source safety tool teams and external consultants providing tailored support and advising as needed.
Contribute to the development of a strategy and structure for onboarding new contributors to open-source tool teams.
Develop onboarding materials, guidance, and resources for technical project partners, throughout the project.
Overseeing the Scaled Development of Clean Insights
Oversee and advise partner the Guardian Project on the scaled deployment of Clean Insights, including maintenance of Software Development Kits (SDKs) and backend infrastructure.
Assist Guardian Project with the development and deployment of training for participating tool teams on the Clean Insights methodology.
In coordination with Guardian Project, provide ongoing technical support to tool teams as they implement Clean Insights.
Review and provide feedback on developer resources and marketing campaigns to support the adoption of Clean Insights.
Contributing to Project Administration
Work with the project team to ensure project activity planning, implementation, reporting, and M&E activities are rolled out in a timely manner, to a high standard of quality.
Contribute to the writing and compiling of project reporting, including quarterly reports and other project-related reports. This may include providing an update on the local context, reviewing technical components of partner reports, highlighting gaps, challenges, lessons learned, etc.
Help track project metrics that serve to measure the success of project implementation.
Draft project-specific content for internal and external communications, including blog posts, threat reports, case studies, and programmatic highlights.
Collaborate with other technologists within Internews and provide ad hoc support as needed. This may include reviewing and providing feedback on resources, supporting specific events, advising on partner selection, etc.
Participate in the business development process. Contribute to brainstorming and support the proposal development process (including advising as a technical expert) for new concepts within relevant thematic areas.
In collaboration with project and team leadership, identify and develop new strategic partnerships and activities with target communities.
QUALIFICATIONS WE'RE LOOKING FOR
Required
Knowledge of and experience working in the open-source digital safety tool ecosystem.
Familiarity with the Free and Open-Source Software (FOSS) development standards, their application, and typical challenges.
Familiarity with Software Development Kits (SDKs).
Experience tracking tool or website usage patterns, gathering user insights, etc.
An ethical, transparent, and community-focused approach to work.
Experience working with individuals and/or organizations on pragmatic solutions.
Ability to explain complex technical subjects in lay language to less technically experienced persons.
Comfort with a wide variety of tools and ability to adapt and learn where needed.
Ability to multitask and prioritize a shifting workload.
Proven ability to operate effectively in a multicultural environment.
Professional-level fluency in English.
Optimism, a sense of humor, and excitement at joining a supportive, skilled, multi-cultural team that is distributed across the globe.
Ability to travel internationally.
In all duties, an understanding of and demonstrated commitment to upholding Internews' Core Values.
Preferred
***Note:*Candidates who do not have these preferred qualifications, but are interested and willing to learn, are encouraged to apply.
Demonstrated understanding of gender-sensitive programming and approaches to civil society engagement.
Proficiency in at least one language other than English.
Experience with democracy, human rights, and governance field.
Experience living and working outside of the United States, Canada, and Western Europe.
Non-profit experience and/or familiarity with US government rules and regulations.
Experience with facilitating large-scale, regional events.
Experience using project management tools (e.g. — Trello, Airtable, etc.)
How to apply
To apply, please submit CV and optionally a cover letter via our Careers page.
---
Closing date: 13 Jan 2023