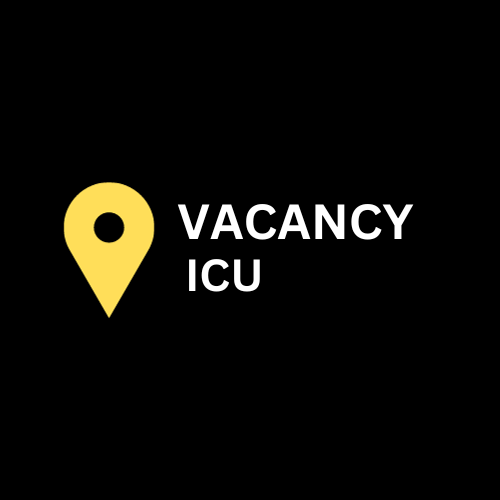 Solidarités International
Desired start date: 01/11/2023
Duration of the mission: 6 months
Location: Based in N'djamena, Chad (awaiting visa), Sudan mission
ABOUT US
SOLIDARITES INTERNATIONAL (SI) is an international humanitarian aid association which, since more than 40 years, has been providing assistance to populations affected by armed conflicts and natural disasters by meeting their basic needs for food, water and shelter. Particularly committed to the fight against diseases linked to unsafe water, the leading cause of death in the world, SI's interventions provide expertise in the field of access to drinking water, sanitation and hygiene promotion, but also in the essential area of food security and livelihoods. Present in some twenty countries, the SI teams – 2500 people in total, made up of expatriates, national staff, permanent staff at HQ, and a few volunteers – intervene with professionalism and commitment while respecting cultural norms.
ABOUT THE MISSION
Following fighting between SAF (regular army) and RSF (rapid support forces) since April 2023, SI is developing a rapid emergency response in Sudan.
In Geneina, West Darfur, SI opened a base in August 2022, providing assistance to IDPs living in the gathering sites inside the city. The response was WASH in emergency activities with water trucking, construction of boreholes, hygiene kits distribution, latrines construction and rehabilitation…
Today, the situation in Darfur, and specifically in Geneina is worsening due to the conflict at country level. SI is assessing the sites and the needs for an emergency response which began in May 2023, providing WASH in emergency activities to the IDPs and host communities in Geneina, and possibly in other states in Darfur (El Fasher, Nyala). SI began water trucking activities in May 2023 and is the only WASH actor in Geneina.
In the East of the country, especially Gedaref, Al Jazirah and Madani states, security situation is tense but much calmer than in Darfur. SI is doing assessments to implement a WASH/shelter and NFIs response for IDPs, mainly coming from Khartoum.
In Khartoum, SI wants to develop a WASH emergency response as soon as possible, and when authorizations are provided.
SI is one of the pillars of the INGO forum coordination, especially for Darfur.
ABOUT THE JOB
General objectives:
The finance coordinator will direct and coordinate all accounting, and financial services.
He /she is responsible for the mission's financial balance.
He/she will monitor adherence to and donor processes and guidelines as well as to the laws and requirements of the country.
He/she is the point of reference for the mission, and the link between headquarters and the mission for all finances matters.
The main challenges:
Due to the ongoing conflict, SI Sudan mission increases a lot his activities and fundings (from 400 000 USD end of March 2023 to more than 10 millions USD in August 2023)
As it is complicated to get Sudanese visa, the work will be done remotely at the begining and the coordination is spread in a lot of countries
Emergency contexts and finances procedures: respect of the procedures + monitor donor process
Cash challenges: banks are not operational in the Darfur + in the East specific challenges due to ongoing conflict and administrative impediment
Priorities for the 2/3 first months:
Find a durable solution for the cash management
Ensure CCF
Ensure funds are secure in all bases
Ensure good understanding of the emergency procedures by all in all bases
Setting up of the financial team in all bases + coordination
Participation in proposal drafting to support the development of the mission
YOUR PROFILE
Education / academic background:
BAC +5 In finances management
Specific skills and experience:
3-4 years experience in the humanitarian sector, on similar positions
Knowledge of SAGA and HOMERE softwares
Experience in accompanying the opening of bases
Experience in team management and capacity building of finances team
Work under a lot of pressure
Adaptability
Strong initiatives and improvisation capacities
Language:
Fluent English
Fluent French (candidates who do not speak french won't be considered)
Arabic would be a strong asset
SI WILL OFFER YOU
A salaried position:
According to experience, starting from 2860€ gross per month (2600€ base salary + 10% annual leave allowance paid monthly) and a monthly Per Diem of USD 750.
SI also covers accommodation costs and travel expenses between the expatriate's country of origin and the place of assignment.
Breaks: During the assignment, a system of alternation between work and time off is implemented at the rate of 7 working days every three months (with a USD 850 break allowance, allocated by Sl). To these breaks periods, SI grants one (1) additional rest day per month worked.
Insurance package: Expatriates benefit from an insurance package which refunds all healthcare expenses (including medical and surgical expenses, dental care and ophthalmological expenses, repatriation) and a welfare system including war risks. Essential vaccination and antimalarial treatment costs are refunded.
Security constraints: When obtaining visas for Sudan, SI will have to deal with numerous security constraints. Access is still under negotiation, and some areas are still closed. Travel in eastern Sudan is subject to numerous administrative impediments. In Darfur, the situation is highly unstable, with cross-border operations underway in Geneina.
LIVING CONDITIONS:
Awaiting for Sudanese visas, the coordination team is based in N'Djamena, where conditions are comfortable.
The guest house and office will be separated, with hot water, air conditioning, TV, Internet and electricity.
The city of N'Djamena offers a wide range of leisure facilities (gyms, bars, restaurants, cultural institute, riverside walks, etc.) and a large expatriate community.
The coordination team is supposed to regularly visit the Adré base (and possibly go to Geneina, in Darfur). The GH is in good standard, possible shared rooms , fluctuant internet connexion, solar panels and running water point. Social life is limited to contact with other NGO staff (MSF, NRC, HI). Curfew at 10pm. Access to local food.
APPLICATION PROCESS
Does this description fit you? Please send us your CV and Cover letter in English. CV only applications will not be considered.
NB: The vacancy may close before the deadline. Thank you for your comprehension
For further information about Solidarités International, please consult our website: http://www.solidarites.org/en/
—
Solidarités International (SI) est déterminé à prévenir et à combattre tout type d'abus – tout acte d'exploitation, d'abus et/ou de harcèlement sexuels (SEAH) à l'encontre des membres des communautés bénéficiaires ou de ses collaborateurs et collaboratrices, atteinte aux personnes et/ou aux biens, fraude, corruption, conflit d'intérêt non déclaré, financement d'activités portant atteinte aux droits de l'homme – qui pourrait être perpétré dans le cadre de ses interventions. SI applique une tolérance zéro à l'égard de tout type d'abus, particulièrement des actes de SEAH.
Solidarités International est un employeur équitable qui combat toute forme de discrimination. SI ne demandera jamais une rétribution quelconque en vue de participer à un processus de recrutement.
Solidarités International (SI) is determined to prevent and fight all type of abuse – all act of exploitation, abuse and/or sexual harassment (SEAH) against members of beneficiary communities or collaborators, fraud, corruption, violation of persons and/or property, funding of activities harmful to human rights – that could be perpetrated in the frame of its interventions. SI implements a zero-tolerance policy regarding acts of abuse, notably acts of SEAH.
Solidarités International is an equitable employer committed to find all forms of discrimination. SI will ever ask for any remuneration to take part in a recruitment process.