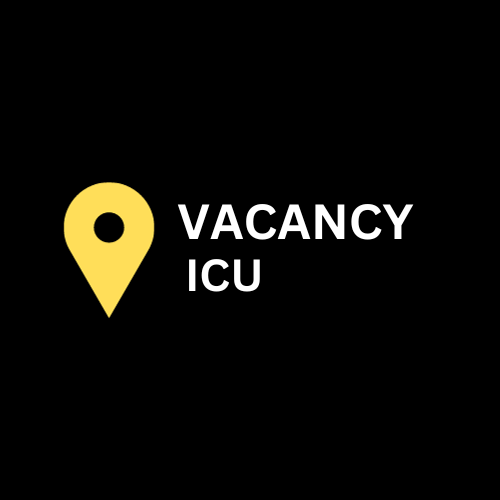 Solidaridad East & Central Africa
1. Background
With 50+ years of experience Globally in facilitating the development of socially responsible, ecologically sound and profitable supply chains, Solidaridad is a frontrunner in the area of sustainable economic development. Solidaridad is a global civil society organization that provides market driven solutions for sustainable production practices across different supply chains. We envision a world in which all we produce, and all we consume, can sustain us while respecting the planet, each other and the next generations.
Our mission is to bring together supply chain players and engage them with innovative solutions to improve production, ensuring the transition to a sustainable and inclusive economy that maximizes the benefit for all stakeholders. Solidaridad, Ethiopia is currently implementing initiatives in the cotton, textile, leather & coffee commodities in collaboration with the Ethiopian government and private sector partners & stakeholders.
Solidaridad established a country office in Ethiopia since November 2015 with registration # 3531. The office re-registered on July 11, 2019 under the CSO proclamation 1113/2019. Currently, Solidaridad, Ethiopia with other two consortium members have been undertaking EU funded project called LISEC-JOBS. The main objective of the project is to strengthen social cohesion by supporting local economic and social development initiatives, especially for women and youth living in Modjo area; and enhancing industrial and labour relations. Specific objectives of the project are: to improve skills and access to decent and green (self) employment opportunities for youth/women and nearby communities around leather industries, to improve capacities of tanneries and other leather actors in waste management and manufacturing practices and to improve social cohesion in Modjo and nearby communities.
In an effort of realizing the broader objective of the project initiatives, Solidaridad Networks,
Ethiopia office is currently working towards enabling local tanneries to align themselves with international certifications like Leather Working Group (LWG). Therefore, an international recognized LWG certified auditor is need to technically assist the inquiry of the certification for selected seven tanneries located around Addis Ababa and Modjo leather city, Ethiopia.
2. Objectives of the Assignment
The key objectives of the assignment under this terms of reference document are:
To build understanding of LWG certification for the leather space in Ethiopia
To assist seven tanneries to acquire LWG certificate
The specific objectives are
To perform gap assessments for each seven tanneries physically
To provide one-time knowledge creation workshop for major actors in the leather sector
To provide a technical advice for each identified gaps for each tanneries
3. Scope of Work and Expected Outputs/Deliverables
Scope of Work
The Consultant will be responsible for the delivery of the tasks assigned by the project team. The consultant will be bound for executing the duties as mentioned in the ToR.
LWG knowledge creation workshop for selected actors in the leather sector in Ethiopia. Two-day event for 25-30 participants. (The project will cover costs for the two proposed workshops including venue, meal, refreshment and stationery)
Carry out gap assessment with improvement plan for seven tanneries using the latest LWG audit protocol. (The project will provide accommodation and vehicle for local transportation to tanneries)
Following the gap assessment, the consultant will set up a schedule or an action plan for each tannery to take corrective actions in 12-month period so that the tannery prepares for certification
Ethiopia tannery, Colba tannery, Modjo tannery, Batu tannery, Elico Awash tannery, Abyssinia tannery, and Friendship Tannery in Addis Ababa and Modjo, Ethiopia are the target tanneries for this assignment
Organize LWG team for each tanneries and provide guidance and working procedure to follow-up implementations of provided improvement plans
4. Methodology
The consultant must assess each tannery physically to assure that the tannery has know-how on LWG certification, did audit before or not, provide costing for filling the gaps and develop a strategy which lead the tannery to LWG certification. The consultant needed to discuss the identified gaps with their improvement plan and agree on the way forward.
Final Deliverables
Inception Report: the consultant is expected to produce an inception report as per the agreed upon ToR and following the approval of the assignment. The inception report should include, detailed description of the methodology, as well as source of information and data collection procedure. The inception report should also indicate the detailed schedule for the tasks to be undergone (work plan), the activities to be implemented and the deliverables. The role and responsibilities of each member of the consulting team should be stated as well.
A gap assessment report for each tannery with improvement plan to be presented to the project office in the presence of project partners and associates.
A two-day workshop for creating understanding about LWG certification
On-site training at each tannery for one day so that the tannery gets working procedures, monitoring tools, data collection formats, and other relevant tools used for LGW audit preparation and progress report preparations.
Final comprehensive activity report for each tannery
5. Timeframe and deadlines
The expected timeframe for the assignment under this ToR document is to be completed within two months from the date the formal contract agreement is signed and taking into account that final reporting must be by January 2024. All potential bidders are also expected to be abide by the above deliverables as per their work plan to be submitted in their technical proposal.
6. Requirements for Experience and Qualifications
For the lead consultant/team leader
Advanced university degree, preferably in leather technology, chemistry, chemical engineering or similar is required
Fluency is write and spoken English is required
Experience in working with NOGs is desirable
Ability to work with multicultural teams and maintain good stimulating work relationships is desirable
At least 10 years of relevant experience on similar consultancy services in the leather sector
The consultant should have a degree in Leather/Environmental Technology with more than 10 years of working experience with the Leather and related Sectors
On hands experience on executing similar assignments in developing countries is a plus
Strong knowledge of Leather Working Group and Best Available Techniques(BATs).
The consultant must have experience on consulting tanneries to comply to LWG or similar audit
Affiliation to Leather Working Group is a plus
The consultant must have a CV, renewed business/trade license, VAT and TIN registration certificates for the company.
7. Budget
The costs related to this consultancy service is expected to be submitted in Euro by consultant together with technical proposal. Payment will be issued in three instalments and final payment will be made after the final report has been approved by project team.
40% of the project charges will be paid on signing of the contract and submission of inception report which includes work-plan and methodology for the assignment.
50% of the project charges will be paid on submission of gaps assessment and improvement plan of seven tanneries
10% of the project charges will be paid on submission and approval of final exit report
8. Evaluation
Technical proposal will be evaluated from 70 points. Financial proposal will be evaluated from 30 points.
How to apply
9. Submission of Proposals
Interested eligible bidders may submit their proposals (technical and financial in separate folders) and other relevant supporting documents(licence and renewed registration) via email to procurement.[email protected] in a folder named "Solidaridad – LWG".
Interested eligible bidders can only apply within 15 days after this ToR was floated on this specific platform.
NB: Only successful firm shall be contacted. If you don't hear from us in 2 weeks after the deadline consider yourself unsuccessful. Any form of canvasing will lead to disqualification