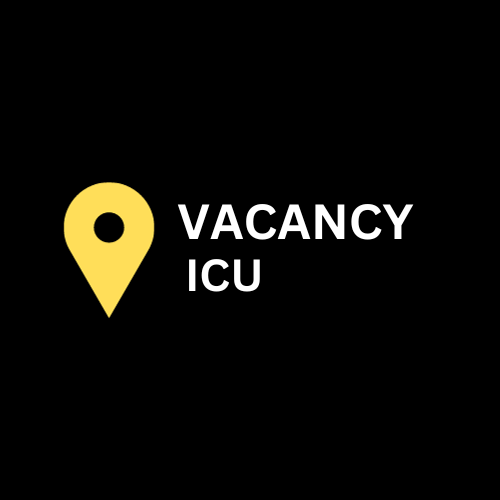 About ChildFund
ChildFund is a child-focused International NGO that works with children living in extreme poverty, reaching over 17.6 million children and family members in 25 countries. ChildFund International works throughout Asia, Africa, and the Americas to connect children with the people, resources, and institutions they need to grow up healthy, educated, skilled and safe, wherever they are. In Kenya, ChildFund works in 27 counties – mostly those in Arid and Semi-Arid Lands (ASALs). In these counties, ChildFund implements program through 11 local NGO implementing partners and directly in two program areas to reach children, youth, women, and men who are Deprived Excluded, and Vulnerable. ChildFund also works in close partnership with the Ministry of Education, Ministry of Health, the National Council for Children Services under the Ministry of Labor and Social Services, Ministry of Agriculture, department of water, National Drought Management Authority (NDMA) at both national and county government levels to deliver on its mission.
Position Summary
In Collaboration with Procurement Unit, the Prequalification Consultant will be responsible for delivering a quality list of pre-qualified vendors by coordination and reporting of prequalification of vendors' documents for provision of goods, works and services to ChildFund (CF). The Consultant will play a pivotal role in ensuring professionalism, integrity, fairness, and openness in the prequalification exercise.
Objectives and Deliverables
The main objective is to pre-qualify goods, works & services vendors under the relevant advertised categories and create a database for the period January 2024– December 2026.
Scope of work
ChildFund wishes to engage an eligible consultant in the establishment of prequalified vendor's data base of goods, works and services on behalf of CF.
Specifically, the consultant will:
1.Review the pre-qualification/tender documents as per CF categories of goods, works and services.
2. Evaluate and analyse applications submitted as per criteria set (to determine vendor's compliance with CF terms and conditions).
3. Update the list of categorized vendors- remove from the list vendors who may no longer in business and update the contact information of vendors.
4. In liaison with CF's procurement unit, conduct a physical and or phone verification exercise of the vendors that pass the pre-qualification criteria.
5. Prepare a technical high standard prequalification report and create a vendors' data base as per CF products/services categories that shall contain a minimum of supplier's name, physical address, telephone number, email address and name of contact person(s) and type of goods/services provided.
6. Come up with recommendations for adoption; advise and come up with allowable procurement practice to seal any gap that may arise from the pre-qualification exercise i.e. categories that might not have any applicant or receive less than three applications.
Qualifications
•Bachelor's degree in relevant field like procurement/supplies chain management, Finance, or any related Business field.
•Minimum 8 years' experience working in procurement/supply chain in similar industry.
•Evidence of having conducted a similar exercise to an NGO, UN, or government institution.
•Track record of initiative and proven ability to work independently with minimal supervision.
•Ability to respond effectively to time sensitive demands, inquiries, and strong problem- solving skills as well as exceptional customer relations (both internally and externally); should be able to provide sound business judgment and contractual oversight.
•Computer proficiency (Office software, internet, and email, excel)
The consultant is requested to apply for this assignment by submitting a concise proposal that includes:
•Technical proposal: Written presentation by the applicant, showing evidence of expertise in Supply Chain Management (Qualifications in procurement/supply chain management (SCM), Consultant in procurement/ Supply Chain Management)
•Methodology: A detailed methodology to be used to carry out the assignment and roles of each member of the consultancy team
•Detailed work plan
•CVs of the consultant and team to carry out the assignment.
•Copy of applicant/company registration certificate Tax Compliance Certificate, CR-12 and KRA pin number
•Reference contacts for at least 3 clients of previous similar work experience
•Financial proposal: Detailed financial proposal (charges) in line with the work plan and deliverables
Evaluation Criteria and Process
Evaluation and selection of the Consultant will be based on both the technical and financial proposal.
A review committee established within ChildFund will evaluate each proposal submitted.
Each proposal will be evaluated based on its responsiveness to the requirements and will be assessed and scored according to a set of basic evaluation criteria listed below:
•Full compliance of all services with the specification's details in "Scope"
•Full compliance with the formal requirements for submitting a proposal as stipulated.
Timeframe
This consultancy is time based. Pre-qualification review, evaluation and reporting is set to take place within Ten (10) working days after the award.
Management and Reporting
The consultant will work with Procurement Specialist team.
Payment Mode:
Payment will be done upon submission and acceptance of the final report and all the deliverables listed above.The Consultant's compensation shall be paid NET, within 30 days from receipt of a proper invoice unless otherwise specified.The payment shall be subjected to withholding tax as required by the Law at the time of payment.
Safeguarding
ChildFund Kenya is committed to safeguarding the interests, rights, and well-being of children with whom it is in contact and to conducting its programs and operations in a manner that is safe for children.
Conflict of Interest
Conflict of Interest occurs when one:
•Performs services for which they accept compensation, in any form, from such a third party.
•Seeks or accepts services from any party listed amongst Vendor Applicants.
•Accepts any benefit, gift or cash equivalent or entertainment from such a vendor /party to the prequalification, that could lead in preferential treatment over others.
The consultant shall sign against the Safeguarding and Conflict of Interest Clauses as part of contract signing.
How to apply
Interested candidates who meet the above qualifications should send their applications including the technical and financial proposal. The technical proposal should not exceed 8 pages and clearly indicate the qualification and previous similar assignments undertaken. Incomplete application will be disqualified, all the applications should be sent before close of business on 22nd November 2023 to [email protected] and [email protected].
Only shortlisted consultants will be contacted. Job disclaimer and notification: Beware of scams – ChildFund does not ask for payment during or after the recruitment process
---
Closing date: 22 Nov 2023