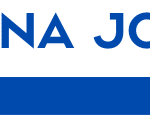 Website Concern Worldwide
Duty Station: Gaziantep, Turkiye with frequent travel to Ankara
We are looking for a highly qualified humanitarian professional with significant experience in coordination, NGO program management and representation to serve in a unique and dynamic leadership role within the Türkiye Earthquake response. This is an exciting opportunity to set up and lead a forum for NGOs who are involved in the NGO response. This position is being recruited by Concern Worldwide on behalf of an informal group of NGOs who are involved in the Türkiye Earthquake response. This position is supported with funding from BHA.
About the role
The Director will be responsible to set up and run a Türkiye Earthquake Response NGO Forum. We would like you to start as soon as possible.
Duties and Responsibilities
Closely follow key issues in the planning and implementation of the emergency response in Türkiye, provide analysis and briefings for the forum members, and consolidate member feedback, inputs and concerns for external representation and communication.
Set up coordination and information sharing mechanisms for NGOs who are involved in the Türkiye Earthquake response.
Lead on engagement with Turkish NGOs and Turkish NGOs networks who wish to be included in the coordination and information sharing network and support an inclusive and locally led approach to humanitarian coordination in the response.
Ensure representation of NGOs in high-level multi-stakeholder bodies including HCT, clusters, inter-cluster and UNDAC
In consultation with the NGO CD steering group (to be established), develop a TOR and Governance System for the Türkiye Earthquake Response Forum.
Support NGOs to develop advocacy points for engagement with Turkish authorities, UN agencies and donors, and proactively build relationships with key external stakeholders.
Oversee smooth operation of regular the Forum's Plenary meetings, sub-group meetings, communications, training, and information circulation.
Facilitate improved NGO coordination with/within existing response coordination structures – HCT, Clusters/ Working groups, inter-cluster/sector, OCHA, UNDAC and AFAD.
Work closely alongside other NGO and interagency coordination platforms, including the Refugee and Resilience Response Plan (3RP), the Northwest Syria INGO Forum and Syria INGO Regional Forum, ICVA and Interaction to ensure a strategic approach and maximise collective action across the region.
About you
To be successful in this role you must have excellent diplomatic and relationship-building skills, a solid understanding of humanitarian coordination systems, experience managing NGO programs, significant experience with humanitarian and/or NGO coordination, and strong advocacy and policy analysis skills.
Significant prior experience with humanitarian and/or NGO coordination, preferably in refugee, post-conflict or rapid onset disaster settings. Previous experience with directly coordinating NGO networks or sectors/clusters strongly preferred.
Experience in representation within HCTs, ISCGs, and other IASC coordination mechanisms, as well as with governments, donors, national civil society, and UN agencies. Knowledge and understanding of the UN system, humanitarian coordination architecture, and humanitarian principles essential.
Experience developing or managing humanitarian policy analysis and advocacy.
Diplomatic and inter-personal skills, ability to build positive relationships in a multi-cultural, multi-organizational context.
Skills and Experience Required:
Essential:
Master's degree in humanitarian affairs, development studies, public policy, international relations, or a related field (or equivalent professional experience)
7 years' experience in humanitarian programming (ideally in protracted crises, refugee crises, or post-conflict recovery), with at least 2 years' experience in country program senior management (e.g., country director/head of mission, deputy director/head of programs, chief of party, senior program coordinator, etc.)
Fluency in English. Turkish a major asset.
Desirable:
Strong leadership and management skills, including staff management, partner management, and financial management
Excellent strategic and analytical skills, including ability to synthesize and effectively communicate complex issues
Excellent written and oral communication skills in English. Editorial and presentation abilities highly valued.
Experience working in the MENA region preferred
We offer
Concern will offer the successful applicant a 6-month, contract, renewable dependent on both funding and performance. You must be available to start work from 01/03/2023 and be willing and able to work in Gaziantep, Turkey.
Salary and conditions will be in accordance with CWW Terms of Employment for Expatriates; please refer to our Terms & Conditions attached to the job advert on concern.net/vacancies . This position has a Grade 6 salary (€54,054 – €60,059).
---
Deadline: 5 Mar 2023