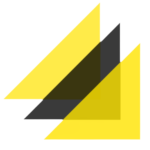 ACTED
FIXED TERM | ASAP | UNTIL THE END OF MAY 2023
ACTED
Created in 1993, ACTED is an international non-governmental organization pursuing a dual mandate of emergency response and development interventions in 40 of some of the world's most vulnerable countries affected by conflicts, disasters or socio-economic hardship. With a team of 7,000 national staff and 400 international staff, ACTED implements 500 projects a year to support more than 20 million beneficiaries, notably in hard-to-reach areas.
ACTED goes to the last mile through programs and approaches that look beyond the immediate emergency towards opportunities for longer term livelihood reconstruction and sustainable development. Guided by the motto "Think Local, Act Global" and its 3Zero –Zero Exclusion, Zero Carbon, and Zero Poverty – strategy, ACTED puts local territories at the centre and provides a tailored support to local needs.
ACTED Colombia – Venezuela
For the past few decades Colombia has been affected by complex events of internal displacement due to the internal conflict and/or natural disasters. Since 2012, the country has experienced a sustained flow of migrants from its neighbour, Venezuela. This flow has recently intensified due to the increased economic constraints in the country and according to official sources; over 1.2 million migrants are currently present in Colombia, with more entering the country every day.
Additionally, the country is still facing complex internal conflicts situations that have been exacerbated by the increased criminal activity in the border areas. Moreover, Riohacha and the department of Guajira have been historically affected by prolonged droughts and overall lack of access to water, particularly in the rural areas inhabited by the Wayu indigenous people.
You will be in charge of
The Area Coordinator is responsible for representing ACTED`s interests with local authorities, donors, beneficiary communities and other key stakeholders. The Area Coordinator is member of the senior management team and works to ensure program quality and operational implementation, as well as growth where appropriate and feasible, and strong representation. The Area Coordinator directly supervises Project Managers ensuring that projects and programs address beneficiary needs and are implemented according to ACTED's global strategy, donor guidelines, approved work plans and budgets The Area Coordinator also oversees day-to-day operations and security in the respective area.
Positioning
Context analysis
Strategy Implementation
Networking, positioning and general representation:
Proposal development
Advocacy
Promotion of ACTED network
Management and Internal Coordination
Staff Management
Internal Coordination
Project Implementation Follow-up
Project Implementation Tracking
Project Quality Control
Partner Management
FLATS Management
Finance Management
Logistics & IT Management
Administration and HR Management
Transparency/Compliance Management
Security Management
Expected skills and qualifications
University education in a relevant field such as international development, emergency operations, humanitarian programming, technical degree in camp management, or the like;
Extensive project management experience in emergency and/or development programmes;
Base management skills preferred (HR, Finance, Logistcis);
At least four years relevant work experience, preferably including security management;
Proven capabilities in leadership and team management required;
Ability to work well under pressure;
Strong negotiation and interpersonal skills, and flexibility in cultural and organizational terms
Conditions
Salary between 2900 and 3300€ monthly (before income tax), depending on the level of education, security level, etc as well as a monthly living allowance of $300
Accommodation and food provided in ACTED guesthouse
Pension, health insurance, life insurance and repatriation assistance (& unemployment insurance for EU citizens)
Flight tickets every 6 months & visa fees covered
Contribution to the luggage transportation: up to 100 kgs, depending on the length of the contract
R&R every 3 months, flight tickets covered up to $500 and allowance of $200
Annual leave of 25 to 43 days per year
One week pre-departure training in ACTED HQ, including a 3-days in situ security training
Tax advice (free 30-minute call with a tax consultant)
Psychological assistance
How to apply
Please send your application (CV and letter of motivation) by email ([email protected]) including the reference: AC/VEN
Please note that ACTED will never charge a fee for the recruitment process.
---
Closing date: 8 Jan 2023