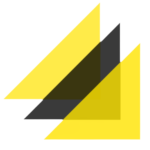 Oxfam IBIS
Working with Oxfam IBIS
Oxfam IBIS is an independent and member-based development organisation. Through support for civil society and in cooperation with our partners, we are combating inequality and poverty in the global south. Together with 19 other organizations, we form the Oxfam International Confederation, one of the world's largest and most influential development organizations. In Denmark, we are a clear and significant player in the public debate on tax havens, rising inequality and the right to education. Read more about Oxfam IBIS at https://oxfamibis.dk/en/explore-oxfam-ibis/.
Oxfam IBIS is the Grant Agent for Education Out Loud (EOL), which is the Global Partnership for Education's (GPE) fund for advocacy and social accountability. EOL supports civil society to be active and influential actors in shaping education policy and implementation to meet the needs of communities, especially of marginalized people – and to ensure the right to quality education for all. EOL aims to enhance civil society capacities to engage in education sector planning, advocacy and policy dialogue, monitoring policy implementation to promote transparency and accountability of national education sector policy. It also seeks to create a stronger and enabling environment at global and regional levels for civil society engagement, advocacy, and transparency efforts in education.
EOL is managed from a Global Management Unit based at Oxfam IBIS in Denmark and four Regional Management Units (RMUs) hosted by Oxfam in Ghana, Uganda, Nepal and Mexico managing a number of grantees in the respective regions.
Job Purpose
The candidate will be responsible for managing the Regional Management Unit (RMU) in West and Central Africa, composed by a team of six professionals working to ensure success of this complex funding mechanism. The successful candidate will work under the line management of the Global Programme Manager and implement the resources allocated to the team, ensuring support to the regional staff so they are able to provide comprehensive oversight and management of regional portfolios.
The candidate will lead strategic planning processes, be responsible for impeccable implementation of the programme according to agreed procedures and principles as well as represent Oxfam IBIS/EOL programme at regional level (including convening meetings and preparing the annual work plan and periodic donor reports). The Regional Programme Manager will report to the Global Programme Manager, ensuring that key information and lessons are shared between the region and Copenhagen-based staff.
What We Are Looking For
We are looking for a strong manager with a minimum of five years' relevant work experience with the ability to lead, inspire and manage multi-disciplinary teams in a complex programme. Ability to work collaboratively and manage relationship with a consortia, strategic partners, and grantees, to oversee reporting process and ensure high quality and timely donor deliverables. The ideal candidate will have strong knowledge and understanding of working with civil society strengthening, education advocacy and social accountability mechanisms and understand its importance in the development of resilient and strong democratic societies able to deliver quality education for all its citizens. Knowledge and experience in topics within education such as gender responsive education, and inclusion is an added advantage.
The candidate must further possess experience in managing people, motivate and inspire team members to maximise their full potential, while providing guidance and feedback for staff on project design, implementation and monitoring experience in project management and monitoring is essential with strong individual planning and organizational skills with ability to prioritise, coordinate, control and forward plan several tasks at the same time, without supervision and within tight timing constraints. Fluency in French (written and Oral) is a key requirement for this role. Ability to speak and understand Portuguese is an added advantage.
The candidate will ideally be based in Accra, Ghana. It is however also possible to work from another location in the West and Central Africa region and travel to Accra regularly. A substantial number of travel days are required in the job for monitoring visits, experience exchange and meetings.
Our values and commitment to safeguarding
Oxfam is committed to preventing any type of unwanted behaviour at work including sexual harassment, exploitation and abuse, lack of integrity and financial misconduct; and promoting the welfare of children, young people and adults. Oxfam expects all staff and volunteers to share this commitment through our code of conduct. We place a high priority on ensuring that only those who share and demonstrate our values are recruited to work for us.
We are committed to ensuring diversity and gender equality within our organization and encourage applicants from diverse backgrounds to apply.
Note: All offers of employment will be subject to satisfactory references and appropriate screening checks, which can include criminal records and terrorism finance checks.
About us
Oxfam is a global movement of people working together to end the injustice of poverty. That means we tackle the inequality that keeps people poor. Together we save, protect and rebuild lives. When disaster strikes, we help people build better lives for themselves, and for others. We take on issues like land rights, climate change and discrimination against women. And we won't stop until every person on the planet can enjoy life free from poverty.
We are an international confederation of 21 organizations (affiliates) working together with partners and local communities in the areas of humanitarian, development and campaigning, in more than 90 countries. All our work is led by three core values: Empowerment, Accountability, Inclusiveness.
Oxfam is committed to preventing any type of unwanted behavior at work including sexual harassment, exploitation and abuse, lack of integrity and financial misconduct; and promoting the welfare of children, young people and adults. Oxfam expects all staff and volunteers to share this commitment through our code of conduct.
How to apply
How to apply
Please submit your application via https://oxfamibis.career.emply.com/da/ledige-stillinger and include your motivation letter in English and CV in English.
Application deadline: December 14 2022. Please note that only applications received using the link provided can be taken into consideration. Start date: As soon as possible.
Oxfam IBIS is committed to equal employment opportunity. We therefore encourage everybody – irrespective of age, gender and of religious, sexual, national or ethnic affiliation – to apply for this position.
---
Closing date: 14-Dec-22