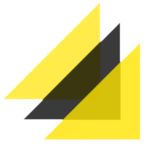 Macquarie Group
Seoul
Join our Macquarie Asset Management division as an Executive Assistant within our dynamic and supportive team in Seoul.
You will have the opportunity to work in a fast paced, challenging environment working closely to support senior professionals from the team in Seoul and other Asia offices.
Reporting into the office manager you will be responsible for a range of tasks including scheduling and coordinating meetings for senior stakeholders taking place across different time zones, calendar management, creating reports, and high-quality presentations. You will also be required to coordinate travel arrangements (both domestic and international) for stakeholders, collaborating with other EAs and executives across multiple internal teams. You will also edit and proof memos and written correspondence alongside with processing expenses and invoices via Coupa and Concur. In addition to this you will assist with other administrative office tasks, such as project management, office management and business administration.
With a tertiary qualification in a relevant field, you will have a minimum of 3-5 years' experience working as an Executive Assistant, to the highest professional standards. You will have strong communication skills with a detail orientated mindset, coupled with the ability to deliver quality results under pressure. Strong experience of working with PowerPoint, Outlook and Excel is highly desirable. An ability to manage a range of competing priorities and projects and a well organised and self-disciplined mindset is also essential.
Apply now, and to learn more about this exciting opportunity visit careers.macquarie.com
About Macquarie Asset Management
In Macquarie Asset Management you will join a global asset manager that aims to deliver positive impact for everyone. Trusted by institutions, pension funds, governments, and individuals to manage more than A$773/€523/£440/$US578 billion in assets globally, we provide access to specialist investment expertise across a range of capabilities including fixed income, equities, multi-asset solutions, private credit, infrastructure, green investments, natural assets, real estate, and asset finance.
All figures as at 31 March 2022.
Our commitment to Diversity, Equity and Inclusion
The diversity of our people is one of our greatest strengths. An inclusive and equitable environment enables us to deliver innovative and sustainable outcomes for our people, clients, shareholders and communities. From day one, you'll be encouraged to be yourself and supported to perform at your best. If our purpose of 'empowering people to innovate and invest for a better future' is as inspiring to you as it is to us, please apply. With the right technology, support and resources, our people can work in a range of flexible ways.
We are committed to providing a working environment that embraces and values diversity, equity and inclusion. We encourage candidates to speak with a member of our recruitment team if you require adjustments to our recruitment process to support you, and the type of working arrangements that would help you thrive.
About Macquarie
A career at Macquarie means you'll have the opportunity to develop and utilise new skills, explore interesting fields and do challenging work that will impact the lives of people around the world—whether it's accelerating the green energy transition, helping sustain global food supplies, financing social housing projects or investing in essential infrastructure. At Macquarie, we're empowering people to innovate and invest for a better future.
Our size and international presence means your work can take you anywhere—across business groups, disciplines, sectors and borders. With 18,000+ employees and offices in 33 markets around the world, we're a truly global organisation.
You'll be supported by a diverse team where the unique perspectives, ideas and experiences that all of our people bring are valued. You'll be empowered to address unmet needs in our communities whilst advising and investing alongside our clients and partners. Working with us, you'll have the opportunity to make a difference.
Macquarie is a global financial group providing clients with asset management, retail and business banking, wealth management, leasing and asset financing, market access, commodity trading, renewables development, specialist advisory, capital raising and principal investment.
Find out more at www.macquarie.com/careers
Job no: MAM-969701
Work type: Permanent – Full time
Location: Seoul
Category: Junior, Administration & Support, Asset Management
Group: Macquarie Asset Management
Division: Client Solutions Group
Recruiter: Sofia Johansson
Opening Date: 20/11/2022