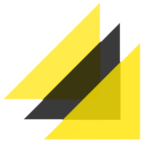 Première Urgence Internationale
Fixed-term contract – 9 Months
Starting date : 4/01/2023
Localisation: MMR-Yangon
PUI all around the world
With its 40 years of experience, Première Urgence Internationale :
Supports close to 6 millions beneficiaries
With more than 100 Millions € yearly budget
Present in 24 countries, on 5 continents
Thanks to the work and commitment of :
More than 2500 national staffs
Around 225 expatriates from 45 different nationalities
And 120 employees at HQ
PUI works in 10 areas of intervention and distinguishes itself by the implementation of an integrated approach in its response. This method aims to identify and understand the needs of all those affected by a crisis. Our teams come together to bring a rapid global response to the basic needs of populations affected by humanitarian crises to help them regain independence and dignity.
Learn more on our history, our values, our areas of intervention.
Focus on our activities in MYANMAR
The Myanmar Mission has existed since 1984 (the mission closed between 1995 and 2001). PUI is developing its integrated approach with interventions in the areas of health and nutrition, WASH and food security. Specifically, PUI has been running an HIV prevention and treatment program for male, female and LGBT sex workers in the Yangon region for over 10 years, linked to a malnutrition prevention program. In Kayin, PUI works on malnutrition prevention and primary health care, support to health facilities in their COVID-19 response and cash transfer projects to vulnerable populations. Today, the mission consists of 8 projects.
What about the Grants Manager ?
As Grants Manager, you will provide key support in the development of concept notes, proposals, reports, and other documents relevant to the programs. You will be mission focal point for all matter related to donor's contract, compliance, guidelines and reports regularly to HQ Program Officer or HQ Grants Officer.
For this purpose, you will be responsible for :
Award management : You will ensure the proper understanding, archiving, follow up, internal communication about mission signed award, contract and their amendment in close collaboration with program teams and HQ. You will also assist the DHoMP and Field Coordinators in the follow-up of program's activities and contract implementation, and support technical coordinators and operations' teams in the bases in the tracking, collection and compilation of information relative to program operational progress.
Reporting Management : You will ensure the timely and qualitative production of all communication materials, internal and external reports, concept note, and proposals package including annexes. You will also support the MEAL unit in the collection and analysis of project's data, ensure the production of comprehensive documents and reports for internal (PMT or AFU) and external diffusion (ITT, reports, etc.), develop and update SOPs for program development and reporting in coordination with the Deputy Head of Mission for Program and relevant Technical Coordinators.
Donor & Fundraising strategy : You will coordinate and act as the focal point for the design and implementation of a donor & fundraising strategy, including Follows-up and ensure an updated mapping of existent and potential local partners, donors, consortium opportunities.
Communication : You will coordinate and act as the focal point for the design and implementation of a communication strategy, including definition of targets and expected outcome as well as the development of quality communication channels and products, internal communication with HQ and external communication (requests for interviews, visibility products, etc.).
Capacity building : You will supervise and aim at building the writing reporting and analysis capacities of the Grants Officer.
The challenges that await you :
– Maintain reporting and project proposal development deadlines – Continue the reorganization of the communication Department – Participate in the establishment of the mission's local partnership strategy
What you will need to succeed
Training: You hold a Master's degree in project management, political sciences, international development, humanitarian studies, public administration, social science or any other relevant areas, or an equivalent professional experience.
Experience: You are strengthened by minimum 2 years of experience in a similar role and/or areas of program development, project management, donor reporting or grant compliance for an international NGO. You also have an experience in creating communication products (articles, success stories, etc). All the better if you have a past work experience in conflict zones or security volatiles contexts, or a past work experience and/or knowledge of donor compliance requirements (ECHO, BHA, SIDA, GAC, WFP). You already worked with Première Urgence Internationale? It would be a definite asset!
Skills: You have strong writing skills, pay attention to details and to the quality of produced materials, and have strong planning and anticipation skills. You also master basic software tools, database management software, statistical packages and GIS.
Qualities: You have a proven capacity for analysing and synthetizing comprehensive information and technical data, and an ability to write and edit reports under deadline pressure. You are able to guarantee effective and timely outputs, and have strong presentation and communication skills for public presentations and communication materials. You have an ability to work on your own initiative and collaboratively as part of a diverse team, and manage a varied workload. You are self-motivated, flexible and adaptable to the needs of the team and organization. You have a proven management ability and inter-personal skills, and a strong commitment to support and develop the capacity of the staff. You are able to manage conflicting priorities in personal workload, and have problem solving and leadership skills.
Languages: You speak French and English, and have a strong command in writing and editing documents in English. If you speak another language, it would be a definite asset.
A word from the manager
« Come and join our great team in Myanmar! »
PUI will offer you
Status : Employé(e) with a Fixed-Term Contract
Monthly Gross Income : 2 190,00 – 2 420,00 EUR depending on your experience in International Solidarity + 50€ per semester of seniority with PUI
Insurance including medical coverage and complementary healthcare, 24/24 assistance and repatriation
Housing in collective accomodation
Daily Living Expenses ("Per Diem")
Break Policy : 5 working days at 3 and 9 months + break allowance
Paid Leaves Policy : 5 weeks of paid leaves per year + return ticket every 6 months
Our commitments
Première Urgence Internationale sees diversity of nationalities, genders, beliefs, profiles and statuses among its Human Resources as a major asset for its humanitarian action, and therefore compels itself to the strict observance of the principle of non-discrimination throughout its recruitment process.
Première Urgence Internationale applies a policy of zero tolerance towards exploitation, sexual abuse and mistreatment, in all its forms, of women, children and all other vulnerable persons. It engages all its staff to promote, disseminate and respect the principles set out in its ethical charter.
Please note that Première Urgence Internationale shall not in any case request a financial contribution for administrative costs related to recruitment. Any such information would be fraudulent, please disregard it.
You recognize yourself in this profile and you adhere to our commitments ? You feel ready to take up the challenge and to join PUI great family ?
How to apply
How to apply ?
If you wish to apply, follow this link and fill in the form on our career site.
---
Closing date: 31-Mar-23