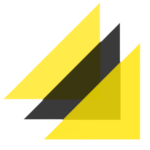 Norwegian Refugee Council
Background
The Norwegian Refugee Council has been present in Ukraine since 2014, helping more than hundreds of thousands of people with food, shelter, water, sanitation, and legal assistance. Following the escalation of the conflict on 24 February 2022, NRC is scaling up humanitarian assistance inside Ukraine and in neighbouring countries to provide aid to tens of thousands of people forced to flee, and others affected by the conflict. NRC has launched a humanitarian response plan for the next six months to support 800,000 people inside Ukraine and neighbouring countries. NRC are responding, largely with local partners, through an integrated approach combining our sectoral areas of expertise such as education, protection, legal aid (ICLA) and shelter. NRC is operational in Ukraine and has set up country operations in Poland, Romania and Moldova, and are exploring responses in other countries subject to regional context developments. To support the regional response in the best way, NRC has established a regional office (Central and Eastern Europe Regional Office- CEERO), which will be based in Warsaw, Poland. This will ensure a centralised structure in proximity to the crisis and will provide coordinated support,management, advice and oversight to the country operations.
About the role
Detailed Job Description is here
Working closely with the Regional Advocacy Adviser and communications, media and advocacy staff in Head Office and Country Offices, the RMCA will initiate and help deliver high quality communications products and resources to a wide and diverse range of audiences, as well as be responsible for leading CEERO communications crisis management efforts.
Roles and Responsibilities
Develop and maintain strong media networks for the Regional Office, including building relations with journalists across countries in the portfolio and act as spokesperson
Initiate, produce and support the production of strong communications and media products, including web stories, photos and video in accordance with set objectives for the region.
Produce, collect and edit material for NRC's social media platforms from the countries in the region. Additionally, utilize innovative and emerging tools to produce relevant content to these platforms.
Establish good working relations with communication counterparts in partner organizations, other actors and the UN across the region, with a view of doing joint communication work to amplify humanitarian issues.
Mentor, train and support regional NRC and partner staff, on media and communications.
Any other communication and media work as arises.
Develop and implement a regional communications plan to accompany the Regional Office Strategy and in line with the Global Communication Strategy and relevant advocacy strategies.
Support the Regional Office to provide increased internal and external visibility and profile for all countries, with a special focus on prioritised crises.
Lead communications Crisis Management Support for the CEERO Regional Office, including the contingency planning, training and development of SOPs in cooperation with the Global Media and Advocacy Section.
Ensure that the CEEROis effectively utilising social media platforms with support to all staff to produce content for these platforms.
Skills & Experience
5 years' work experience as a media/communications adviser or journalist – preferably related to development/humanitarian crises/foreign affairs
Exceptional written and verbal communication skills in English
Demonstrated ability to find new creative media angles
Proven ability in multi-media and story-gathering and digital communication
Experience in producing photos and videos, and in editing is an advantage.
Experience in producing social media content
Media and communications training skills
Field experience from complex emergencies is desirable
The applicants passport and/or ability to obtain a Schengen visa immediately will be requirement for the positions.
What We Offer
Duty Station: Warsaw (Poland), 30% across the region travel
Contract:12 month contract
NRC's Salary Scale: NRC offers a competitive compensation and benefits package
Start date: Immediately
We also encourage you to share this widely with your other colleagues in the humanitarian sector.
We shall be reviewing applications on a rolling basis and if your profile fits our immediate need then a recruiter will reach out to you.
NRC is very grateful to those who have responded thus far and continue to heed to our calls for support. This is going a long way in addressing the diverse needs, priorities, and concerns currently affecting the people of Ukraine.
Applications will be reviewed on ongoing basis. Due to large response, NRC will not provide feedback to those candidates who do not meet criteria and/or not follow the application process.
---
Closing date: 8-Jan-23