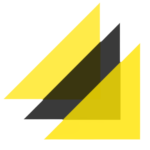 TELUS International AI Data Solutions
Do you want a flexible #workfromhome role that allows you to choose your own hours? TELUS International AI-Data Solutions is looking for AI Community Surfer (formerly known as Search Engine Evaluator).
You will be evaluating different task types to research which is better or analyzing a query and selecting the most relevant response to the query.
Join our AI Community where you can earn a fixed amount for each quality task completed.
This is a freelance, flexible role and it is up to you when you work from the comfort of your own home
*Please note: This is a pay per task role, there is no set hourly rate – you determine what you earn. The amount you earn each month can vary; we cannot guarantee a set amount.
👉 Requirements:
· Full Working Proficiency in English and Korean is essential.
· Must be residing in South Korean.
· Access to and use of a broadband internet connection and associated computer and software to perform the work, all provided at your own expense.
· Laptop or Desktop with Windows 10.
· A Live ID is essential.
·The hours are flexible; you choose your own schedule.
👉Please follow the steps below on how to apply for the project:
1. Create an account and apply here: https://telusinternational.headway.ai/searchResults/REQ_ID_2390
2. A verification email will be sent to your registered email. Type in the OTP sent to your registered email to verify your account, after that you can start to log in.
3. It will prompt you to fill out all the basic information about you. Kindly make sure to fill out this part correctly.
Note: Please make sure that you're residing in the country that is required for the role and you're fluent in the language that's needed for the role. If you're adding the needed language for the role, please make sure to select "Full Working Proficiency" on the proficiency level.
4. Upload your resume, make sure that the email address you used to sign up with is also inputted on your resume. You may upload using these file types only pdf or docx with a file size less than 2mb.
Note: It will prompt you to answer our questionnaires and exam for the role to check your suitability. We will then be contacting you again for the next steps.