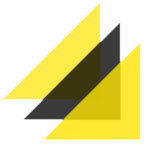 The Day After
Job Details
Job Title: Main Researcher
Department: Programs Department
Reporting to: Project Coordinator
Application Deadline: 23-12-2022
About TDA
The Day After (TDA) is a Syrian non-profit organization that is working to countering authoritarianism and support democratic transition in Syria. It adopts the values of human rights in accordance with international conventions and covenants.
OUR VISION
Syrians' rights, peace, stability, and prosperity can only be achieved through a process of democratic transition and a comprehensive national program for transitional justice that lays the foundation for justice and reconciliation.
OUR MISSION
Empowering Syrian civil society and influencing decision-makers to serve democratic transition and justice in Syria.
OUR GOALS
TDA identifies the following as goals that should guide the efforts of political transition:
Supporting civil initiatives locally inside Syria and supplying them with knowledge in the areas of justice, human rights, and the political transition from an authoritarian regime to a democratic one.
Supporting justice and accountability efforts by supporting victims of human rights violations in Syria, especially victims of arbitrary arrest, enforced disappearance and displacement, and monitoring patterns of violations and raising awareness of relevant actors and stakeholders.
Supporting the efforts of the political transition from its position in the Syrian civil society in line with its values and objectives.
Coordinating the efforts of Syrian civil society in the areas of transitional justice and engaging in the formulation of a political transition.
For more information about us and our programs please visit our website:
Job purpose:
The main researcher will be responsible for writing a case study report on the patterns of violations of property and housing rights for seven regions in Syria.
Duties and Responsibilities:
Write the report structure
Write the report methodology.
Provide Training to the assistant researcher and data collectors on the methodology.
Coordinate with the legal expert regarding patterns of violations.
Write the required report.
Any other task that has been assigned by the direct manager according to his specialist field.
Qualifications and Experiences:
Has experience in the issue of property and housing rights and its context in Syria.
Has experience leading a team of data collectors and research assistants.
Has published reports or research related to property and housing rights.
Has experience in Syrian context related.
How to apply
The Interested applicants are kindly requested to follow this link to apply https://forms.gle/DSiEmh7PPgMskSpS9
We have an equal opportunity and inclusive and we encourage applicants of all backgrounds to apply. We do not and will not discriminate based on age, race, nationality or citizenship, gender expression or identity, religion, economic background, disability, or sexual orientation.
**Female candidates are encouraged to apply.
---
Closing date: 23 Dec 2022