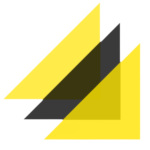 International Medical Corps
Job Summary:
The Specialist, Grants & Contracts is responsible for pre and post award management on IMC agreements with various donors/clients and all sub-agreements/contracts, specifically in the areas of solicitation and bid/proposal preparation, negotiation, agreement review and administration including agreement compliance.
This position will support IMC cross-functional departments (such as international programs, emergency response unit, global supply chain, technical unit, monitoring and evaluation) in the interpretation and understanding of IMC's donor regulations and agreement specific requirements. In addition, the specialist will be expected to be well versed in IMC internal policies and procedures, their applicability to the various donor requirements and ability to advise in the instances where additional clarification and guidance are necessary.
To perform this job successfully, an individual must be able to perform each essential function with or without reasonable accommodation.
Main Tasks and Responsibilities
Proposal Application / Solicitation
• Review of donor application/solicitation requirements to determine organization(s) eligibility.
• Interpretation of donor application / solicitation requirements to assess and advise on organization(s) risks.
• Lead coordinator on donor's organizational assessment and organizational certification and assurances.
Agreement/Contract Management and Administration
• Lead the agreement routing process to ensure timely and efficient cross-functional department review for completion and agreement execution.
• Review grants, contracts, and agreements and provide recommendations on award-related issues to cross-functional departments in efforts to mitigate risks / exposures to the organization(s).
• Review subaward agreements/contracts and subaward/contract modifications to ensure alignment with organization(s) requirements and the proper flow-down of specific donor regulations.
• Lead negotiator on grants, contracts, agreements, sub-agreements, and/or other contractual instruments within Grants & Contracts Management department to ensure favorable provisions to effectively implement programs.
• Host donor post-award orientations and program kick off calls for cross-functional departments.
Donor Regulatory Requirements
• Interpret donor award provisions for cross-functional departments and provide appropriate advice and guidance. Advise cross-functional department staff on their administration responsibilities contained in the award.
• Evaluate and review notification / request letters and collaborate with program and finance staff to ensure applicability to donor regulatory requirements.
• Provide training, technical assistance, oversight, advice, expertise, and consultation to cross-functional departments on donor regulations, as needed.
• Develop training materials and provide training tailored to different groups and different levels of need on grant related topics.
General
• Lead in drafting internal guidance documents / standard operating procedures in association to specific donor regulatory requirements.
• Monitor and track donor country specific waivers and special award conditions.
Perform other duties as assigned. The duties and responsibilities listed in this document are representative of the nature and level of work assigned and not necessarily all inclusive.
Code of Conduct
As applicable to this position, an individual must promote and encourage a culture of compliance and ethics throughout the organization and maintain a clear understanding of International Medical Corps' and donor compliance and ethics standards and adheres to those standards. Staff are also responsible for preventing violations to our Code of Conduct and Ethics, which may involve Conflicts of Interest, Fraud, Corruption or Harassment. If you see, hear or are made aware of any violations to the Code of Conduct and Ethics or Safeguarding Policy, you have an obligation to report.
If this is a supervisory position, one must set an example of ethical behavior through one's own conduct and oversight of the work of others; ensure that those who report to you have sufficient knowledge and resources to follow the standards outlined in the Code of Conduct & Ethics; monitor compliance of the people you supervise; enforce the Code of Conduct & Ethics and International Medical Corps' policies, including the Safeguarding Policy and the Protection from Harassment, Bullying and Sexual Misconduct in the Workplace Policy, consistently and fairly; support employees who in good faith raise questions or concerns.
Safeguarding
It is all staff shared responsibility and obligation to safeguard and protect populations with whom we work, including adults who may be particularly vulnerable and children. This includes safeguarding from the following conduct by our staff or partners: sexual exploitation and abuse; exploitation, neglect, or abuse of children, adults at risk, or LGBTI individuals; and any form of trafficking in persons.
Equal Opportunities
International Medical Corps is proud to provide equal employment opportunities to all employees and qualified applicants without regard to race, color, religion, sex, sexual orientation, national or ethnic origin, age, disability or status as a veteran.
Job Requirements
Minimum Requirements
• Typically, a Bachelor's degree in related area. Equivalent combination of relevant education and experience may be substituted as appropriate.
• Typically, 6+ years of the relevant and progressive working experience with US Federal and European donor grants/contracts, or an equivalent combination of education and experience.
• Knowledge of 2 CFR 200 / 700, FAR/AIDAR, DG ECHO, United Nations (UN), and FCDO requirements, and other applicable donor rules and regulations regarding implementation of donor awards
• Ability to interpret, communicate and summarize acquisition and assistance findings and recommendations to non-technical professionals.
• Must have the ability to pay strict attention to detail and quality.
• Demonstrated expertise with researching, interpreting, and applying donor regulations.
• Demonstrated management and organizational skills – especially with time- sensitive work.
• Ability to compose reports in an organized, logical, and concise manner.
• Proficiency in second language (other than English) preferred.
Additional Technical or Language Requirements
MISCONDUCT DISCLOSURE SCHEME
All offers of employment at International Medical Corps are subject to satisfactory references and background checks. International Medical Corps participates in the Inter-Agency Misconduct Disclosure Scheme from the Steering Committee for Humanitarian Response (SCHR). In accordance with this, we will request information from an applicant's previous employers about any findings of sexual exploitation, sexual abuse and/or sexual harassment during employment, or incidents under investigation when the applicant left employment. By submitting an application, the job applicant confirms his/her understanding of these recruitment procedures.
---
Closing date: 12 Jan 2023