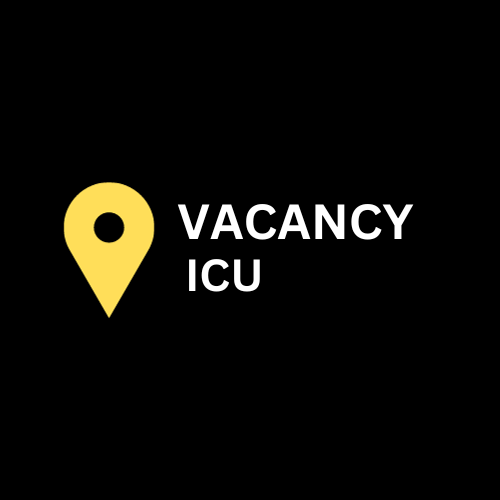 Social Impact (SI) is a global development management consulting firm. We provide monitoring, evaluation, strategic planning, and capacity-building services to advance development effectiveness. We work across all development sectors including democracy and governance, health and education, environment, and economic growth. Since 1997 we have worked in over 100 countries for clients such as US government agencies, bilateral donors, multilateral development banks, foundations, and nonprofits.
Project Description:
On January 19, 2023, USAID/Tanzania awarded International Business Initiatives (IBI) and SI a four-year contract for the Tanzania Monitoring, Evaluation, Learning and Adaptation (T-MELA) Activity. This activity is to assist the USAID/Tanzania Mission with strategy- and activity-level performance monitoring, evaluation, and learning. This activity will also provide data gathering and verification, data visualization (including Geographic Information Systems), data quality assessments, impact and performance evaluations, assessments, organizational learning, and collaboration among USAID's implementing partners and DO teams. The MEL Support Platform will also implement a capacity-building agenda for the mission, developing a baseline of M&E knowledge within the mission and tailoring a curriculum to provide skills development to mission staff. USAID/Tanzania has commissioned SI to conduct End of Project Study of the Usimamizi Endelevu wa Maliasili Activity.
Background of Usimamizi Endelevu wa Maliasili (RNRG)
On March 6, 2020, the Lawyers' Environmental Action Team (LEAT) launched the five-year (March 6, 2020-March 5, 2025) Usimamizi Endelevu wa Maliasili (RNRG) activity funded through a cooperative agreement with the United States Agency for International Development (USAID)/Tanzania. The Activity was designed to address the primary threats to biodiversity and build the resilience of communities and ecosystems in the Sumbawanga and Nkasi District Councils, Rukwa region. To achieve this goal RNRG focuses on the development and implementation of inclusive land-use plans; improved capacity of communities to hold institutions entrusted with managing natural resources accountable; improved capacity of communities and local government authorities to holistically manage natural resources; and increased community awareness on natural resources management and climate change.
Usimamizi Endelevu wa Maliasili in particular, works to conserve land, wildlife, forests, and water resources and build the resilience of a cluster of 18 local communities and various ecosystems along the Lyamba lya Mfipa hills in Rukwa through improved natural resources governance. The selection of Lyamba lya Mfipa hills, as a site for the implementation of the activity, resonates around the richness of forests, wildlife, water, and land resources that, among many, are vulnerable to an alarming rate of extraction and exploitation.
The RNRG Intermediate Results are included.
IR 1. Development and implementation of inclusive land-use plans.
IR 2. Improved capacity of communities to hold institutions entrusted with managing natural resources accountable.
IR 3. Improved capacity of communities and local government authorities to holistically manage natural resources; and
IR 4. Strengthen community awareness on natural resources management and climate change.
Purpose and use of Usimamizi Endelevu wa Maliasili (RNRG)
This end of the project study intends to document successes and lessons from Activity's approaches and strategies to conservation, natural resources management and climate change adaptation in the project area and Lyamba Lya Mfipa Ecosystem at large.
The findings from this study of RNRG will be used to 1) document achievements toward stated IR purposes; 2) identify assumptions or gaps in the IRs design and management approach, and 3) generate evidence for informed decision-making and learning that responds to various intended audiences with differing interests, ranging from whether the E/NRM Portfolio is advancing Tanzania's long-term prosperity and journey to self-reliance and to whether activities are having the intended outcomes.
Evaluation Questions:
** These questions are subject to change upon consultation with USAID**
Within this context, the end of Activity study will seek to answer the following questions:
1: Assumption:
Were assumptions identified in the Activity's Theories of Change sufficient to achieve Resilient Natural Resources Governance on the landscape?
To what extent are the Activity's Theories of Change being validated by contextual conditions?
2: Integration:
How have the Activity's constituent activities contributed to Resilient Natural Resources Governance?
3: Threats:
How did activities try to address the most significant biodiversity threats to the Lyamba Lya Mfipa Landscape? Are Village Land-use plans (VLUPs) and Social Accountability Monitoring (SAMs) effective tools for conservation and natural resources management.?
How did beneficiaries perceive the activities' efforts to address identified threats?
4: Governance:
To what extent has the Activity promoted a system of control and access ("property rights") over resources (access to own land) that promotes poverty reduction, natural resource management and conservation, and empowerment especially of women and youths?
To what extent do local people, especially women and youth, have access to natural resource-related decision-making, information, and recourse (procedural rights)?
5: Economic benefits:
Have the economic benefits/alternative livelihoods to local people sufficient to alleviate poverty, empower local groups and promote conservation and natural resources management?
To what extent do community members understand and/or link that user rights and access, benefits, and livelihood opportunities are provided as a result of the implementation of land use planning?
Position Description:
Social Impact is seeking a Team Lead with strong experience in conducting evaluations using mixed methods to lead a team of evaluators to conduct this End of Project Study. This is a consulting position with an estimated start date of December 2023. The estimated level of effort (LOE) for the Team Lead will be 52 days with expected travel of up to 21 days in Tanzania. The Team Lead will report directly to Senior Assessment and Evaluation Specialist/Deputy Chief of Party.
Responsibilities:
The Team Lead will be responsible for steering the direction of the End of Project Study, ensuring that all objectives are met in a timely and effective manner. They will liaise with key stakeholders, manage the evaluation team, and deliver comprehensive reports detailing the findings, insights, and recommendations for the Usimamizi Endelevu wa Maliasili Activity.
Provide leadership and direction to the evaluation team, ensuring that all objectives are met, and tasks are executed efficiently.
Engage with key stakeholders to gather insights and feedback regarding the Usimamizi Endelevu wa Maliasili Activity.
Oversee the data collection, analysis, and interpretation processes, ensuring accuracy and comprehensiveness.
Provide leadership in conducting desk review and identify additional information required for analysis.
Coordinate the Qualitative Data Analysis using Dedoose or similar software.
Lead in the development of codebook and synthesize findings into actionable recommendations to inform new designs.
Collaborate with the team to compile and present detailed evaluation reports, highlighting key findings, insights, and actionable recommendations.
Identify potential risks associated with the evaluation process and develop mitigation strategies to address them proactively.
Work collaboratively with USAID and other stakeholders to understand and address any concerns or challenges that may arise during the evaluation process.
Ensure that the evaluation is conducted in accordance with USAID's policies and standards, maintaining the highest levels of quality and integrity.
Provide guidance and mentorship to the evaluation team, fostering a conducive environment for learning and growth.
Lead the development and refinement of the evaluation design and methodology, ensuring alignment with project objectives and USAID expectations.
Facilitate regular communication and consultation sessions with USAID, local authorities, community leaders, and other relevant entities to keep them updated on the progress and findings of the evaluation.
Implement and oversee rigorous quality control measures throughout the evaluation process, from data collection to report drafting, to ensure the highest standards are met.
Continuously assess the evaluation's progress and make necessary adjustments in response to challenges or changing circumstances on the ground.
Where possible, systematically gather and incorporate feedback from all stakeholders to enhance the relevance and utility of the evaluation findings.
Organize and lead dry runs before presentations, and serve as the lead presenter during presentation, to share the findings, insights, and best practices derived from the evaluation with a broader audience.
Ensure that all processes, methodologies, and key decisions are thoroughly documented for future reference and for building institutional memory.
Ensure that the evaluation is conducted in an ethical manner, respecting local customs, traditions, and values, and ensuring the safety and confidentiality of all participants.
Deliverables:
With support from USAID/T-MELA and team members, the Team Lead will be expected to actively lead and be responsible for the production and management of the following:
Final Evaluation Design: A detailed, full evaluation design and work plan following an initial consultation with USAID that will include chosen methodologies and data collection tools.

Kick-off meeting/In brief: A PowerPoint presentation summarizing the Evaluation design of the evaluation and key partners prior to the launch of data collection.
Findings Conclusions and Recommendations (FCR) Matrix: An analysis tool through which data is triangulated and findings, conclusions, and recommendations specific to each evaluation question are produced. Two FCR matrixes are expected, a preliminary document after the first full week of data collection, and a final matrix at the end of the data analysis period.

Preliminary Findings PPT: The team will present the key findings, conclusions, and recommendations to the wider USAID/Tanzania Mission through a PowerPoint presentation. The TL is expected to update this PowerPoint after the final report.

Draft Report: A draft report with fully developed findings, conclusions, and recommendations, no longer than 30 pages excluding annexes, will be submitted to the T-MELA COP who will submit to the USAID COR for T-MELA activity. The format will include an executive summary, table of contents, methodology, findings, and recommendations. USAID/T-MELA and key local stakeholders will provide comments on the draft report.

Final Report: The team will submit a final report that incorporates responses to USAID's/partner's comments and suggestions. The report will be submitted electronically in English. The report will be disseminated within USAID and key stakeholders.

Qualifications and Skills:
Minimum of Masters in Natural Resource Management (NRM) or a related field.
Minimum of 7 years' experience in conducting and leading NRM evaluations, specifically with USAID projects.
Extensive experience conducting quantitative surveys and qualitative efforts in Tanzania in these sectors is preferred.
Proven ability to interact with people from different social and economic backgrounds.
Experience in rapid appraisal methodologies, including interviews and focus groups and institutional analysis.
Strong knowledge of Tanzania and its political processes.
Willingness and ability to travel to the RNRG landscape.
Biodiversity and forest conservation implementation models in low-income countries.
Implementation of livelihoods programs linked to land use planning, within a natural resource management and biodiversity conservation framework.
Knowledge of alternative enterprise development (including incentive programs) and capacity to support sustainable models in conservation programs.
Solid technical background in land use planning at village and district levels.
Knowledge of sustainability issues at local, national, and regional levels with stakeholders.
Knowledge of Gender equality and women's empowerment.
Knowledge of public participation, accountability, and transparency.
Knowledge of local government structures and capacities to support NRM.
Extensive experience in natural resource management, participatory village land use planning, and land conservation in Tanzania and the East Africa Region.
Strong evaluation experience.
Proven track record in leadership, coordination, and evaluation delivery for development projects and programs.
Excellent writing/organizational skills and a proven ability to deliver quality written products (Study Report and PowerPoint).
Strong understanding of Tanzania's environmental sector.
Proven record of managing diverse teams and ensuring the timely delivery of high-quality reports.
Strong communication and interpersonal skills, with the ability to liaise effectively with stakeholders at various levels.
Familiarity with USAID's evaluation policies and procedures would be advantageous.
Prior experience working in Tanzania, or in a similar context, would be an added advantage.
Excellent interpersonal skills and the ability to work cohesively in a team.
Ability to develop effective working relationships with USAID, local organizations, other program partners, and counterparts.
Must be fluent (writing and speaking) in English. Additional language proficiency in relevant languages (e.g., Kiswahili) would be an asset.
Level of Effort (LOE) Up to 52 days. Only actual time spent is billable.
Expected timeline: December 2023 – June 2024
The position will be open until it is filled. The selection and interview will be performed on a rolling basis, and interested candidates are encouraged to apply as soon as possible.
To apply, please merge both your CV and a cover letter into one PDF file and submit it through the online portal.
Come join our energetic and innovative team! We offer you the opportunity to play a leading role in the growth of our company, work as part of a creative and committed team, and make a difference in the well-being of our world.
To learn more about Social Impact, please visit our website: http://www.socialimpact.com
SI is an EEO/AA/ADA Veterans Employer. All qualified applicants will receive consideration for employment without regard to race, color, religion, sex, national origin, disability, or protected veteran status.
Only selected candidates will be contacted for an interview. Please, no phone calls.
---
Closing date: 15 Dec 2023