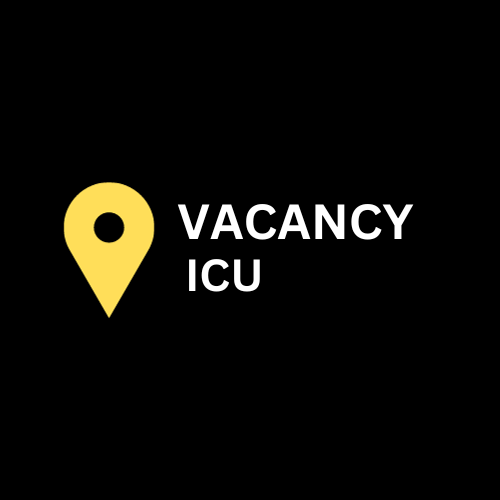 Norwegian Refugee Council
Country context/background:
Central African Republic (CAR) continues to face tremendous humanitarian needs due to years of conflict and instability. In 2023, more than half of the population require humanitarian assistance (3,4 million people), and roughly 40% of the population fears for their safety. About 500,000 live in protracted displacement and are dependent on humanitarian assistance and protection for survival, while over 2 million people face food insecurity. Development assistance is also a critical need to address structural concerns and increase access to basic social services in a sustainable way.
NRC has been present in CAR since 2014 and currently employs 17 international staff and approximately 200 national staff. NRC operations cover a large geographic area with activities spread across strategic districts throughout the territory such as Mambere Kadei, Sangha Mbayere and Nana Mambere in the West, Nana Gribizi, Kemo, and Ouaka in the Centre, Basse-Kotto in the southeast, and Lobaye and Ombella Mpoko in the SouthWest. NRC operates from three field offices in Bouar, Kaga Bandoro and Alindao, and a country office in Bangui, the capital city.
The program portfolio includes six core competencies: ICLA (Information, Counselling and Legal Assistance), Livelihood and Food Security, WASH, Shelter, Education as well as Protection from violence.
Learn more about NRC https://www.nrc.no/
What we are looking for
We are seeking a dedicated Project Manager to further develop and strengthen our WASH and shelter programs in the Central African Republic (CAR). The WASH – Shelter Project Manager position aims to implement delegated Core Competency (CC) project portfolio.
What you will do
Ensure the high technical output to contribute to the overall quality of the projects
Support the process of proposals, budgets, modifications, project reviews and reporting and ensure high technical quality
Support programmatic Monitoring and Evaluation (M&E) and indicator tracking in conjunction with project teams and M&E department
Develop and lead on conducting needs assessments (in collaboration with Area Program teams, Protection team and M&E team), baseline, mid-and end-evaluations
Represent NRC with relevant donors, government ministries, and in relevant humanitarian coordination meetings in country
Actively promote and operationalize synergies between WASH-Shelter and other NRC programs to move toward integrated programming (focus on Education, LFS, protection and ICLA)
Provide support and input to the recruitment processes for all WASH and Shelter staff
Contribute to the implementation of Safe and Inclusive Programming(SIP) Minimum Standards throughout programs, with capacity building, guidance and interdepartmental engagement.
Encourage SIP capacity building initiatives for line-managed staff.
Promote and monitor project activities are safe and inclusive as per the relevant guidance and Country Offices(Cos) Action Plan
Please download the detailed JD-WASH Shelter PM _CAR_Kaga.pdf to learn more about the position.
Publication Closing 1st December 2023
What you will bring
Minimum 3 years of experience in a senior-level project implementation position in a humanitarian/recovery context
Experience from working in complex and volatile contexts
Technical WASH and Shelter expertise
Documented results related to the position's responsibilities
Knowledge about own leadership skills/profile
Fluency in French and proficiency in English, both written and verbal
Experience in team capacity building
Technical knowledge and experience of the behavior change process in a humanitarian context
Technical knowledge and experience of the community engagement process in a humanitarian context.
Experience with management of borehole program is desired
Experience with alternative WASH in a humanitarian context an asset
Understanding of SPHERE and INEE Minimum Standards is required
Candidates with an advanced degree preferred; significant experience in the field of WASH, or Shelter considered in lieu
What we offer
Duty station: CAR, Bangui
Contract: 12months contract
Travel: up to 20%
Salary/benefits: grade 8 on NRC's salary scale
NRC is an equal opportunities employer. We are committed to diversity without distinction to age, gender, religion, ethnicity, nationality, and physical ability.
We think outside the box, encourage ideas, and give responsibility to all employees at all levels. You will have many opportunities to be heard and take the initiative.
Find out more about the benefits of working for NRC https://www.nrc.no/career/what-we-offer/
Important information about the application process
To apply as an internal candidate, log in with your official email, or click on Opportunity Market Place.
When creating your profile, include your full name as given on your passport. Complete all the system-required fields for experience, employment history and education.
Submit your application and CV in English, taking care to attach your latest CV.
Applications that do not meet the minimum standards in terms of experience or qualifications will generally not be considered. Unsolicited applications not related to this specific job advertisement will not be considered.
We receive many applicants for each vacant position -Only shortlisted candidates will be contacted.
If you have any questions about this role and/or in relation to the application process write to: [email protected]. Applications sent via email will not be accepted. Please check your application status on your NRC application profile
---
Closing date: 1 Dec 2023